Look, being a politician is a slimy deal. Like, look at the Kavanaugh situation.. I really had nothing to do with it, but nonetheless, it provides me an opportunity to promote my campaign, and tell everyone I am the bomb. Wait, a minute, perhaps 'bomb' is a poor choice of words here. What I meant to say but you all misunderstood (see, I am getting good at this whole politician thing!) is I can use the forum this situation has provided to clearly state my stance on like such issues for US Americans. Like it or not, the game has changed, and it's up to me to capitalize on it. For America's sake, yo.
Kavanaugh disses Parkland father.
I'm pretty ugly, so no worries about any sexual misconduct.
God's preferred candidate. Yes, your God. And your God. And your God, too, Mohammed.
College girls; couldn't get them then, still can't get 'em now.
Most women can beat me up.
I'm OK admitting Sarah McLachaln is one of my favorite singers.
GD it, Sarah. I love dogs, too, and all...
#UNFUCK
Not a Republican. Not a Democrat. Not even a politician, really.
Never watched House of Cards, so no worries there.
Never went to his prom, and he's OK with it.
The only time I black out is when I drink by myself, so that's not a problem. You hear me? I don't HAVE A PROBLEM.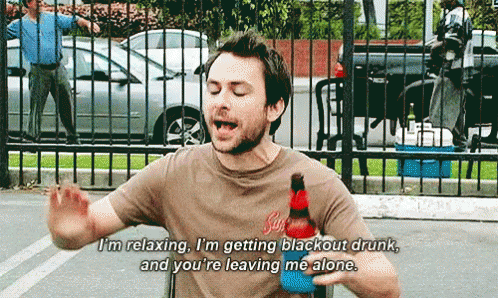 Plan to combat Judge Kavanaugh; nominate a decent judge. Like Judge Reinhold. Or the cool judge from Night Court. He even knew magic!
I find women soccer players far more tough than male soccer players.
13 will still be an unlucky number for me.
I really don't know of any girl that would readily admit she ever did
anything
with me. Let alone bump uglies.
Kavanaugh's 10 year old daughter won't pray for me.
All my years on the Jersey shore, and I NEVER, not ONCE, EVER wore a Female Body Inspector shirt.
I know nothing.
Pretty girls intimidate me.
I'm not going to work weekends, so no worries about me trying
to slip one past you while you're not paying attention.
Not a liberal, not a conservative. Just a believer in common fucking sense.
OK, strike 'fuck' from the above slogan. Not as strong, but still delivers the point.
Has refused to admit anyone wearing
the sexy Handmaid's Tale costume
into his Halloween party.
Still deciding on the whole
sexy Sesame Street costumes
, though.
So....many.....questions...
KT; knows a lot smarter women and won't be afraid to have them in his cabinet. (Sidebar, KT will also come up with a more appropriate name than 'cabinet.')
"I love the smell of chlorophyll in the morning."
Is prepared to launch a full investigation into the existence of a "size 0."
Pretty sure Craig is the asshole here, and Sheila did nothing wrong.
Some of KT's best friends are girls. In fact, they keep him in some sort of special zone even.
Watches GLOW. Doesn't get a boner. Most of the time, anyway.
Never found Bill Cosby funny.
Only goes to Hooters for the wings. Three times a week.