Sweet Baby Jebus, is this Jim Carrey quote even real? I know our social media feeds are littered with inspirational life quotes we all hear in our head as being read by Morgan Freeman. And I know I've written about this type stuff before, but here's another quote that just got under my skin, and I have exactly 58 minutes before hockey starts, so another quick and dirty post. Here is the quote in question:
Really?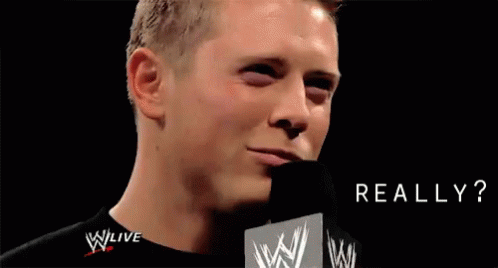 Let's break this utter cowshit down in parts.
"I hope everybody could get rich and famous…"
"I don't need a bat, plus I rock purple lipstick."
Look, I am not belittling Jim Carrey himself here, per se. He paid his dues honing his comedy chops for years in dingy comedy clubs to earn all his success. I would imagine most of us have been entertained by him at some point: In Living Colour, Ace Ventura, Mask and Kick Ass 2. (I mention KA2 because it's a great under rated movie. And Night Bitch. Yum. Yea, you heard me, Harley Quinn.)
He's worked for everything he has. I believe most of us, in our own ways and our own jobs, work for everything we have. Except most of the bosses I've ever worked for, who have been raging assholes. Anyway, when I get the chance, I will always opt for money over fame. Unless Kate Beckinsale is in the room, then I might opt for fame. But until that blessed event occurs outside my whiskey fueled delusions, I will take money every time. Money lasts far longer if you are smart about it. Fame generally comes and a lot of times, goes. I could do a lot of nice things with fame, but I can't pay my mortgage 15 years later after my 15 minutes of fame runs out. Money I can invest to create more money. Money can make me comfortable the rest of my life. Money can get me a beach house with a gym. Money can allow me to give money to charities and causes I really believe in. Like the Fund To Get Kevolution Theory A Beach House With a Gym, And Maybe A Writing Room. Like, how cool would it be to go to a charity event, and wrap a couple hundred dollar bills inside a few singles, then slip it in the donation box? I am pretty sure Karma would smile down upon me, and oh my God, is that Kate Beckinsale standing right over there?
I have seen every Under World movie, but I can't tell you the plot of any of them.
"…and have everything they ever dreamed of…"
Again, this is all nice sentiment. I don't know, Jim, I have some pretty whacked dreams, so to hear some celebrity is pulling for me is kind of sweet. Thanks, Jim I dream of owning a helper monkey. I dream of world peace. I dream of clean oceans. I dream of no more auto-tune, how to play the guitar, to own an original arcade game of Mario Bros., an Avalanche Stanley Cup in my lifetime and benching more than half my weight. But, you know, mostly that world peace and clean ocean type stuff.
"…so they will know that its not the answer."
Even the Answer can tell you the answer is not practice.
Really, Jim, seriously?? Well, then FFFUUCCKKKKK YYOOUUUUU. Please explain how any of the above would not only be the answer for me, but for a lot of other folks? I would never work another day in my life, not worry about a GD thing and also take care of the world around me? I don't know who you think you are, young man, but this quote is utter bullshit and offensive. I love when all these celebrities-who are already rich and famous-say ignorant nonsense like this. Again, not knocking any celeb at all here-well, at least the ones who struggled, sacrificed and worked for their money and fame-but to the every day ham-and-egger that is busting their ass, this quote is offensive. I am pretty sure the single mom who works three jobs to support her kids would argue with such a statement. I know plenty out of work writers who don't even have a real job that you could trade places with and see how stupid that quote is.
Quick research seems to indicate this Jim Carrey quote is, in fact, legit. If you haven't been thoroughly entertained by this post, go Google that quote, and read every other idiot's interpretation of it. That's a follow up post for another time. Right now my 58 minutes are up, the game is on and I'm all jazzed up on three chocolate bars. Oh, and this.
"Ahh, Kate, I hate to see you go, but I love to watch you leave."